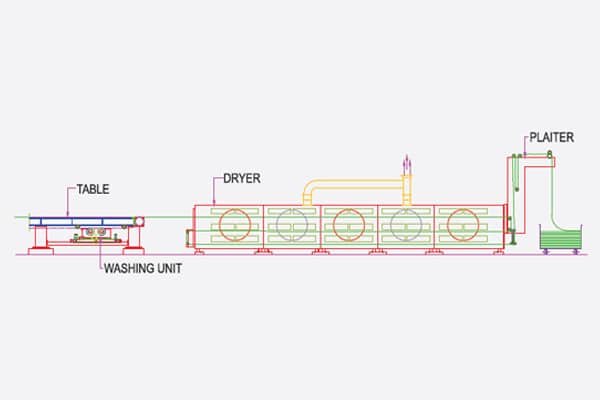 Float Dryer Machine
We provide  an excellent gamut of machine to our customers as manufacturer,suppliers  of Float Dryer Machine. The offered range is fabricated using high grade components other parts of machine as dryer with fully insulated float dryer machine for spotless heating of fabric, also with high fabric entrance with crease free cloth run ,digital controller to regulate heating is specially designed for drying clothes after printing or making colorful designed on fabric.
Our expert and technicians manufacture this machine using sophisticated technology and quality material on a large collection of Float Dryer  machine that meets  industrial standards. It is highly appreciated by industry and customers due to its thermal efficiency, accuracy, high strength, flawless functionality. Float Dryer Machine is used to dry printed fabric by hot air passed through plates to dry the fabric  it is passed by high velocity fans and Panels is  also used to dry printed fabric.
Our experts and technicians  tested it on various parameters for trouble-free performance also avail in customized form as per the prerequisites of client.
Features:
Cost-effective price
Long life span
Sturdy designs
Corrosion resistance
Elevated demand